BIOGRAPHY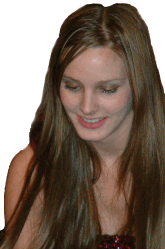 Hailing from Chester, New York, singer/songwriter MaryAnne Marino began
performing at talent shows in junior high school at the age of fifteen. She then
fronted several cover bands before becoming the lead singer of the November
Project and developing a dedicated following in the New York area.

In the following years MaryAnne studied jazz voice at SUNY Purchase and
continued to perform in theaters around the northeast, before teaming up
with producer Peter Zizzo (Avril Lavigne, Celine Dion, Vanessa Carlton).
This partnership spawned Marino's debut album, which beautifully
combines ambrosial melodies and rock edginess with her smooth and
sultry vocals.